Our strategic partnerships allow AustinGIS™ to provide end-to-end solutions for our customers. These partners provide best-in-class technology, reduce implementation challenges and allow for quicker and more efficient scaling.
In a nutshell, we can secure the needed project financing while providing an end-to-end solution at a competitive rate. 
Intel
Intel is the world's largest semiconductor chip manufacturer, and an innovator in cloud computing, data centers and IoT.
Tech Mahindra Technologies
Tech Mahindra provides IT and business processing outsourcing services across the globe.
The company also offers data and analytics, IT infrastructure, cloud services, customer
experience solutions and enterprise platforms. Tech Mahindra provides infrastructure
procurement and logistical services, network monitoring and management, remote support
and on-site troubleshooting.
VSBLTY Groupe Technologies Corp.
VSBLTY Groupe Technologies Corp. operates as a security and retail analytics
software technology company. Its software modules include VisionCaptor, a
digital signage content management system; DataCaptor, a software module
that leverages camera and sensor technology with artificial intelligence to
provide real-time analytics and audience measurement; and VSBLTY Vector, a
facial detection software module that interfaces with a local or remote
database to detect persons or objects of interest within a camera's field
of view.
RadarApp/Radar USA
RADARApp/RADAR USA is the creator of the first collaborative security system by
integrating citizens, local police and technology in a single, unique
IoT solution to bring digital inclusion. The app operates with an
interface that connects street lighting, cameras and alarm systems,
allowing real-time interaction between people, police headquarters
and patrol cars, preventing and immediately addressing any emergency.
AxxonSoft
AxxonSoft is a software development company that offers video management software (VMS), physical security information management platform (PSIM), cloud solutions (VSaaS), and inhouse-designed customizable AI video analytics. AxxonSoft software provides best-in-class integration and customization capacity for building intelligent video surveillance and integrated security systems of any scale and for diverse industries.

Lumen Technologies
Lumen is a multinational technology company enabling companies to capitalize
on emerging applications and power an unprecedented need for an advanced
application delivery architecture—designed specifically to handle the complex
and data-intensive workloads of next-gen technology and businesses.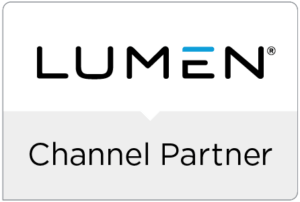 Sky Packets
Sky Packets delivers WiFi Mesh networks and new smart city applications to bridge the
interaction between people and public/private spaces. With its powerful, turnkey,
integrated set of applications and hardware solutions to municipalities, property owners,
and event coordinators.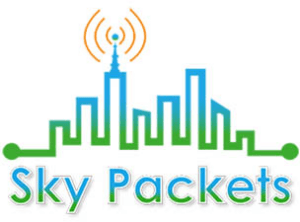 HCL Technologies
As a leading global technology company, HCL Technologies (HCL) empowers
global enterprises with technology for the next decade, today. HCL services
andproducts enable global enterprises to transform their businesses through
offerings in the areas of applications, infrastructure, digital process
operations and next generational digital transformation solutions.