Our strategic partnerships allow AustinGIS™ to provide end-to-end solutions for our customers. These partners provide best-in-class technology, reduce implementation challenges and allow for quicker and more efficient scaling.
Together, we bring technology, installation expertise, client relationships, manufacturing prowess, supply chain advantages and, most importantly, infrastructure and project financing capabilities to empower rapid scaling while de-risking project economics.
This provides our customers the opportunity to shift capital expense (capex) to immediately accretive, variable cost (opex) economics, as we provide the infrastructure on long-term, lease-based projects.
In a nutshell, we can secure the needed project financing while providing an end-to-end solution at a competitive rate.
AxxonSoft
AxxonSoft is a software development company that offers video management software (VMS), physical security information management platform (PSIM), cloud solutions (VSaaS), and inhouse-designed customizable AI video analytics. AxxonSoft software provides best-in-class integration and customization capacity for building intelligent video surveillance and integrated security systems of any scale and for diverse industries.

HCL Technologies
HCL Technologies (HCL) empowers global enterprises with technology for the next decade, today. HCL's Mode 1- 2-3 strategy based on its deep-domain industry expertise, customer-centricity and entrepreneurial culture of Ideapreneurship™—enables businesses to transform into next-gen enterprises.
HCL offers its services and products through three business units: IT and Business Services (ITBS), Engineering and R&D Services (ERS) and Products & Platforms (P&P). ITBS enables global enterprises to transform their businesses through offerings in the areas of applications, infrastructure, digital process operations and next generational digital transformation solutions. ERS offers engineering services and solutions in all aspects of product development and platform engineering. P&P provides modernized software products to global clients for their technology and industry specific requirements. Through its cutting-edge co-innovation labs, global delivery capabilities and broad global network, HCL delivers holistic services in various industry verticals, categorized as Financial Services, Manufacturing, Technology & Services, Telecom & Media, Retail & CPG, Life Sciences & Healthcare and Public Services.
As a leading global technology company, HCL takes pride in its diversity, social responsibility, sustainability and education initiatives. For the 12 months ended Dec. 31, 2021, HCL had consolidated revenue of US$11.18 billion. Its nearly 198,000 ideapreneurs operate out of 52 countries.
Intel
Intel is an American multinational technology company headquartered in Santa Clara, California, and is the world's largest semiconductor chip manufacturer. The company is an innovator in cloud computing, data centers and IoT, and also develops the microprocessors found in a significant percentage of personal computers (Q321's share put at 75%), including brands such as Dell, Lenovo and HP. Intel carries a market cap north of $183B. Additionally, Intel's OpenVINO initiative is a central element of VSBLTY's network deployments.
Lumen Technologies
Lumen is a multinational technology company that enables companies to capitalize on emerging applications and power the 4th Industrial Revolution (4IR). This revolution is redefining how we live and work, creating an unprecedented need for an advanced application delivery architecture—designed specifically to handle the complex and data-intensive workloads of next-gen technology and businesses.
We integrate network assets, cloud connectivity, security solutions and voice and collaboration tools into one platform that enables businesses to leverage their data and adopt next-generation technologies.
Lumen brings together the talent, experience, infrastructure and capabilities of CenturyLink, Level 3 and 25+ other technology companies to create a new kind of company—one designed specifically to address the dynamic data and application needs of the 4th Industrial Revolution.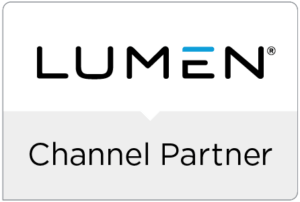 RadarApp/Radar USA
RADARApp is the creator of the first collaborative security system by integrating citizens, local police and technology in a single, unique IoT solution to bring digital inclusion. The app operates with an interface that connects street lighting, cameras and alarm systems, allowing real-time interaction between people, police headquarters and patrol cars, preventing and immediately addressing any emergency.
Sky Packets
Sky Packets was founded in 2007 as a result of a straightforward observation: technology has transformed how people interact with the world and municipalities, business improvement districts, retail stores, property owners and outdoor events are consistently needing to adjust to this interaction.
This mismatch led Sky Packets to change the calculus of delivering WiFi Mesh networks and new smart city applications to bridge the interaction between people and public/private spaces. With our powerful, turnkey, integrated set of applications and hardware solutions, municipalities, BID's property owners and event coordinators can attract, engage, and delight customers and residents by delivering experiences that are relevant, helpful, and personalized.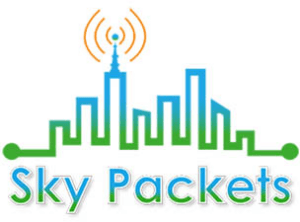 Tech Mahindra Technologies
Tech Mahindra is an Indian multinational technology company that provides IT and business processing outsourcing (BPO) services across the globe. The company also offers data and analytics, IT infrastructure, cloud services, customer experience solutions and enterprise platforms, while generating over $5B in annual revenue. As it relates to VSBLTY's projects, we understand that Tech Mahindra is managing the installation rollout services for the hardware and software deployments. Tech Mahindra will also provide infrastructure procurement and logistical services,responsible for network monitoring and management, remote support and on-site troubleshooting. Tech Mahindra is headquartered in Pune, India, and carries a market cap north of $17B. They also assist in our solution deployments and maintenance.
VSBLTY Groupe Technologies Corp.
VSBLTY Groupe Technologies Corp. operates as a security and retail analytics technology company. Its software modules include VisionCaptor, a digital signage content management system; DataCaptor, a software module that leverages camera and sensor technology with artificial intelligence to provide real-time analytics and audience measurement; and VSBLTY Vector, a facial detection software module that interfaces with a local or remote database to detect persons or objects of interest within a camera's field of view. The company also provides retail hardware solutions, which can be integrated with the digital screen. The company is headquartered in Vancouver, Canada.